Workshop: Animation—Object theater
How does a coffeepot make conversation? What does a lemon think about in the kitchen? What does the stroll of a matchbox look like? Where does an egg get the courage to jump into the pan? We will deal with these and more questions as well as the answers. Playfully, we want to discover and understand the materials, learn more about the objects. The workshop will be an introduction into the play and the animation of objects—which is fundamental for the art form of object and puppet theater. We want to find ways to become active on stage, to extend the creative space, and to adapt elements of object theater to classic drama theater. It will be an absurd experiment.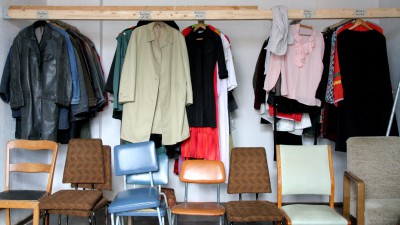 Dozent: Tobias Eisenkrämer studies puppet theater at the drama school "Ernst Busch" in Berlin.
Price: 15 €
Registration: ulrike@stuthe.de or call 017664288368